It's official, Southern California Special Olympics is back, and we will be needing communications volunteers. When I got started on this event, I volunteered because Henry WA6RJA was asking for help. We were out there at 5:00am (we are not that early this time) so I was drowsy. I was the new guy so I was at a position that didn't have much activity and I was leaning against a post waiting for something to happen. Someone poked me in the back and startled me, when I spun around it was one of the athletes. She had her gold medal, an ear to ear grin and was showing it to everyone whether she knew them or not. I was hooked from that point on. This even is very important to them and I enjoy being a part of making it happen.
The dates are November 12-13. Time 8:00am to 4:00pm at the fountain valley recreation center. Our trailer will be just to the north of the parking lot. There is a road between the parking and the golf course and we are past the tennis courts. Operating frequency will be 146.235+ 100 ctcss. Last time out we had one volunteer, so we really do need help to put an effective team out there. In addition to being a worthwhile community service, it is also good training for emergency operations.
The location is 16400 Brookhurst. The yellow pin will be our approximate location.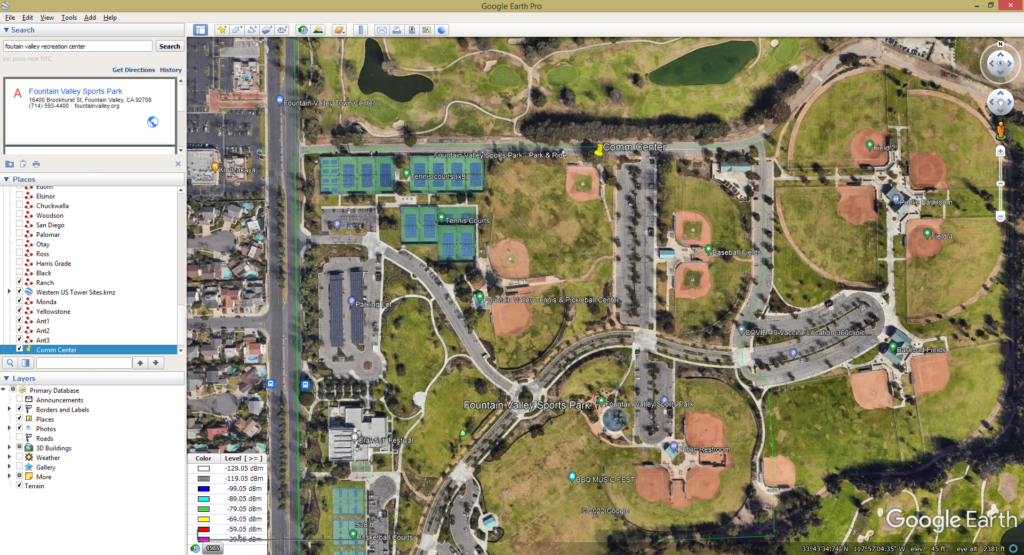 Venues will be:
Golf
Volleyball
Soccer
Softball
Tennis
Medical
Games HQ
Honored Guest
Family tent
Information
Net Control

Some contacts disappeared for unknown reasons, if you did not get a confirmation please contact me again. If you can help out please let us know